Nearly every student or employee you are going to interact with today is a web user. You can find some staggering internet statistics to get a feel for the scope of it. So, at this point, it may seem a bit silly to make the case for why an organization should opt for elearning. We need to go where our learners are and they are online, but that's not the only reason. We'll get into that below.
eLearning simply refers to learning taking place via electronic media. Today, eLearning usually means learning via the internet. There are many different forms of learning online such as watching simple how-to videos on YouTube to completing Massive Open Online Course (MOOC's) like those offered through Coursera, edX, and Udacity. The question then becomes not why should you opt for eLearning, but what form of eLearning you should opt for.
There are two major buckets of eLearning, synchronous and asynchronous. You can checkout our previous post on the benefits of synchronous and asynchronous eLearning to dig into that further. As MOOC's grapple with 96% dropout rates, we look to a more traditional form of education with a modern spin to it. Virtual instructor-led training. In this post, we are going to focus on synchronous learning, namely the importance of virtual classrooms in eLearning.
What Is A Virtual Classroom?
Techopedia has a great breakdown on what is a virtual classroom. The TL;DR of it is probably what you think of when we say virtual classroom. A virtual classroom is a video conferencing tool built with specific features and tools for teaching online. It enables an instructor/facilitator to connect face-to-face with students/learners in real time wherever they may be to collaborate around rich media.
Virtual classrooms can be used for any form of learning that typically requires an instructor to engage students in real time. The importance of virtual classrooms comes down to real-time collaboration. There are different types of virtual classrooms for different teaching scenarios like online tutoring, distance and remote classes in K-12 and higher education, as well as compliance and scalable training initiatives for employee training. Though similar in purpose, each segment may require specific tools that others don't need. That being said, there certainly is overlap.
The actual term virtual classroom was first introduced in 1986 in a paper "The Virtual Classroom: Using Computer-Mediated Communication for University Teaching". In 1986, questions already arose around can we not only replicate the physical classroom online, but can we even improve upon it. In 2020, virtual classrooms have gotten closer than ever to answering those questions. We even introduced the 7 best virtual classroom software solutions in 2020 to help you navigate that space when you're ready.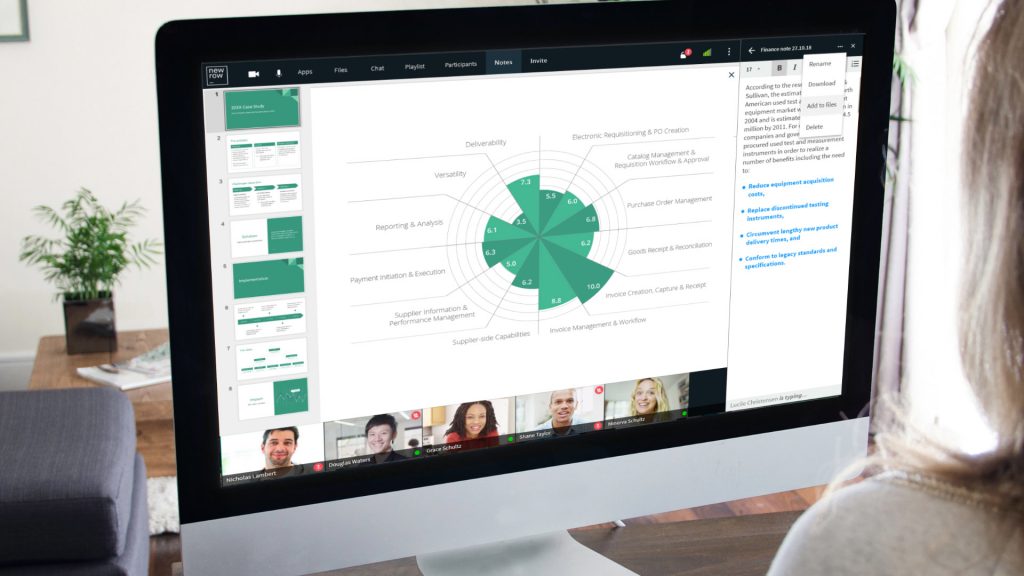 Must-Have Virtual Classroom Features in 2020
At their core, virtual classrooms are video collaboration platforms with specific features for online instruction. They help remote educators engage their learners effectively online. Virtual classrooms enable you to transform passive viewers into active participants. Let's dig into those features.
Easy To Use


Is that a feature? I'm not sure, but it's incredibly important that the virtual classroom software you choose be easy to use. Do you have time internally to train hundreds of instructors or facilitators or thousands of students and employees on how to use software to deliver learning? Probably not. The best option is to find a virtual classroom software that is click-to-learn easy.

See Everyone

Virtual classes are not just webinars. They are a dynamic space for a small to a larger group of people to learn together. As such, everyone should connect with their webcams and microphones. Instructors can then see every learner to get visual cues on how the lesson is going and remote learners get a great sense of community with their peers. Let the discussions begin.
Real Time Data + Analytics

Virtual classrooms have the benefit of easily manageable data. Of course, you can get automatic reports on attendance. There are also additional data points that can be very important when considering compliance training such as proof of participation and attentiveness metrics like focus and measured interactions.

LMS Integrations

Most schools and companies utilize some type of learning management system (LMS). Virtual classrooms must support standards like LTI to easily and seamlessly integrate into those LMS's. This makes onboarding your organization quick and easy as they can access their virtual classrooms directly through the LMS.
The above list will get you started, but there's a lot more available. Some solutions are geared more towards those looking to monetize their virtual classes and have paywall features. Some virtual classroom solutions offer modules for creating online courses that help you provide a full cycle of learning.
Key Reasons To Opt For Virtual Classrooms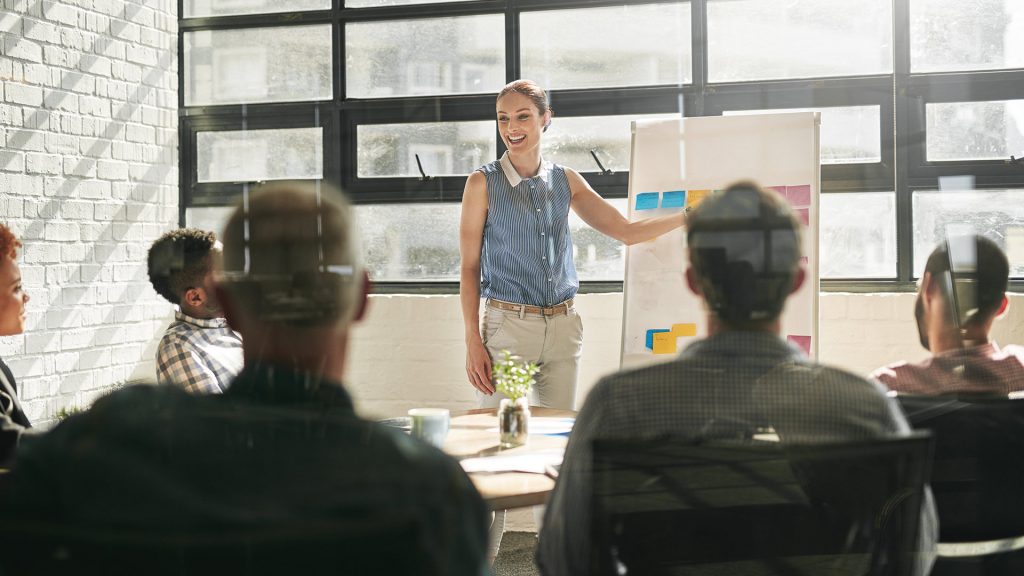 So, we already discussed what is a virtual classroom and the importance of virtual classrooms. As promised, let's take a look at some of the key reasons on why you should opt for virtual classrooms for your eLearning initiatives.
Togetherness

Online learning can be lonely. Considering MOOC's or independent learning, there are thousands of programs available that totally ignore one of the most important parts of getting an education – meeting people. If I think about the best part of my university days, then I remember interacting with and debating with the brilliant people I met along the way. Virtual classrooms reignite that incredibly important relationship between instructor and learner as well as learner and learner. Seeing everyone in the class, discussing class topics in chat or debating with them in breakout rooms brings a closeness that only face-to-face interactions can give.

Instant Feedback

Virtual classrooms provide you the opportunity to give instant feedback to learners. They also provide learners the ability to provide feedback on the quality of your lessons and instruction. This back and forth provides everyone the opportunity to take concrete steps towards improving their own performance. Regarding assessment, learners are able to get grades for their quizzes immediately after taking them. Facilitators don't need to manually review each quiz activity and can spend more time on assessing the overall performance of the class to improve learner success.
Increased Engagement

Virtual classrooms are a place for open discussions and active learning. Features like a digital whiteboard, breakout rooms, screen sharing, file annotations, video playback and quizzing all contribute to getting learners active in their learning. We've all sat through a webinar or even an in-person lecture and lulled off a bit. Learners grow passive and cease absorbing all of the relevant information fully.  There is nothing worse for an educator than realizing that your students weren't engaged during a lecture. A lack of engagement can lead to missed deadlines, failed examines and just overall disillusionment with the subject at hand. The interactive features in virtual classrooms keeps learners on the edge of their seats. Perhaps, they'll need to complete a quiz or interact with a call-in pop-up. Maybe they'll need to lead a debate in a breakout room. There's no room to be passive in a virtual classroom.  
Scalable

Believe that facilitators and learners must interact to get the most from your training initiatives? Absolutely! The sad reality is we can't be everywhere at once. That being said, with virtual classrooms we can be in a lot of places at once. You don't have to sacrifice quality of instruction by going online. Virtual classrooms enable instructors to be in the same room with their students even when they're thousands of miles away. Facilitators can cut costs of training employees and even perform more training activities at less cost by utilizing virtual classroom software. In 2018, US training expenditures, though on the decline, still reached a whopping $87.6 billion, with spending on outside services or products like equipment, facilities, and travel costing $29.6 billion. Companies can get tens of thousands of dollars from their budgets per year while gaining more benefits by conducting online training. It's a win-win.
Data, Data, Data

Virtual classrooms provide lots of great data to measure the effectiveness of your sessions. Attendance reports are automatically generated, logging when a learner joins and leaves as well as the total duration they were in class. You can see chat logs to review submitted questions and in class discussions. Compliance training tools assist with measuring proof of presence and proof of attentiveness by measuring responses to call-in pop-ups and focus. Quiz tools are perfect for measuring learner understanding as well.
 We live in an ever-changing world. Maybe we were apprehensive to embrace virtual classrooms of the past because they were more trouble than they were worth. Truth is, they really were. Legacy virtual classroom platforms were clunky, they required you to download or install another application, they required you to update that application, or maybe they depended on Flash to run. Bottom line is they were difficult to use and couldn't be relied upon. We are in a new day though. The technology is readily available and the far majority of learners today have access to what they need to fully engage in modern virtual classrooms. It's time to take another look.
Try Newrow Smart for free today!
Newrow Smart is the next generation Virtual Classroom platform used by enterprises, schools and facilitators worldwide to engage their employees, students, and audiences. Deliver training anywhere, at a fraction of the cost, that both engages and delights your participants, while improving business results.