Virtual Classrooms
A virtual classroom platform with Click-To-Teach technology to get your classes moving.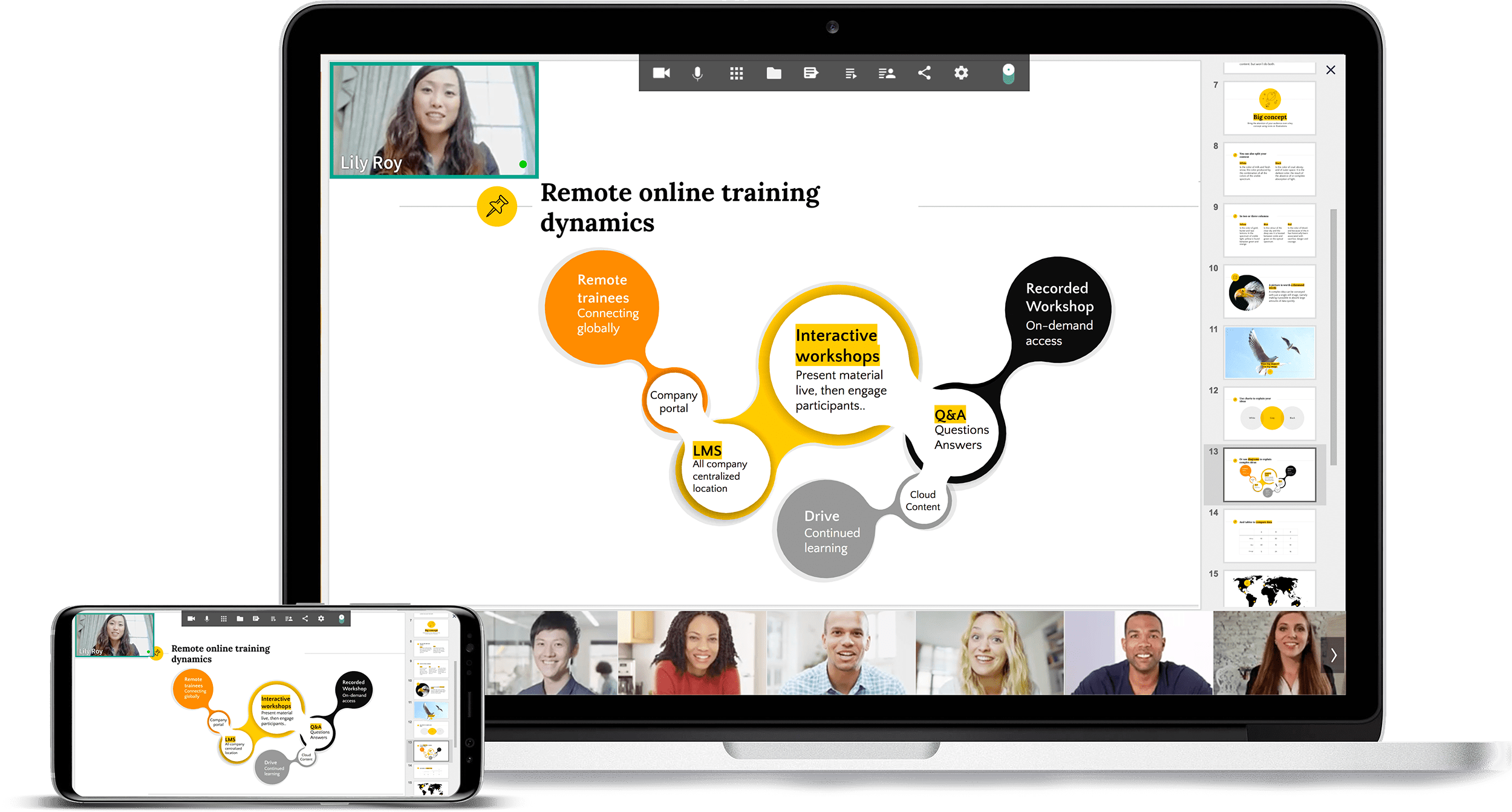 newrow_ smart is a virtual classroom platform that lets you keep it in the browser. No downloads are required and there is no Flash at all. newrow_ smart virtual classrooms are built with HTML5 and WebRTC giving you Click-To-Teach technology to let your learners join the class with a simple click of a link.
A Unique Virtual Classroom Platform
Easy To Use
Launch virtual classes right in the browser. Simple, elegant design makes getting started a breeze.
Collaborative Features
Collaborative tools to enhance engagement and improve upon the traditional classroom.
Reliable & Scalable
A hassle free virtual classroom platform that just works allowing you to grow your online programs.
All The Features You Need
Powerful, easy to use features that drive learner success through engaging live classes.

     Virtual classrooms

    Cloud storage

     Whiteboard

     Share YouTube

     Quizzes

     Video chat

     Share your screen

     File sharing

     Playlist

     Record and archive
Virtual classrooms that play nice with your LMS
Using an LMS? newrow_ smart virtual classrooms support LTI.
Get started in less than 1 minute
Create your free newrow_ smart account today. With your newrow_ smart account you can create your online learning space, build structured self paced courses and deliver virtual classes.
Get Started