Draw Out More Engagement -
Digital Whiteboard
Encourage in class collaboration with a fully interactive digital whiteboard in your virtual classroom. Sketch out ideas during brainstorming sessions or write out equations for STEM courses. The Newrow Smart digital whiteboard has the tools you need to collaborate better together by giving you the ability to work together on the same board at the same time with your learners.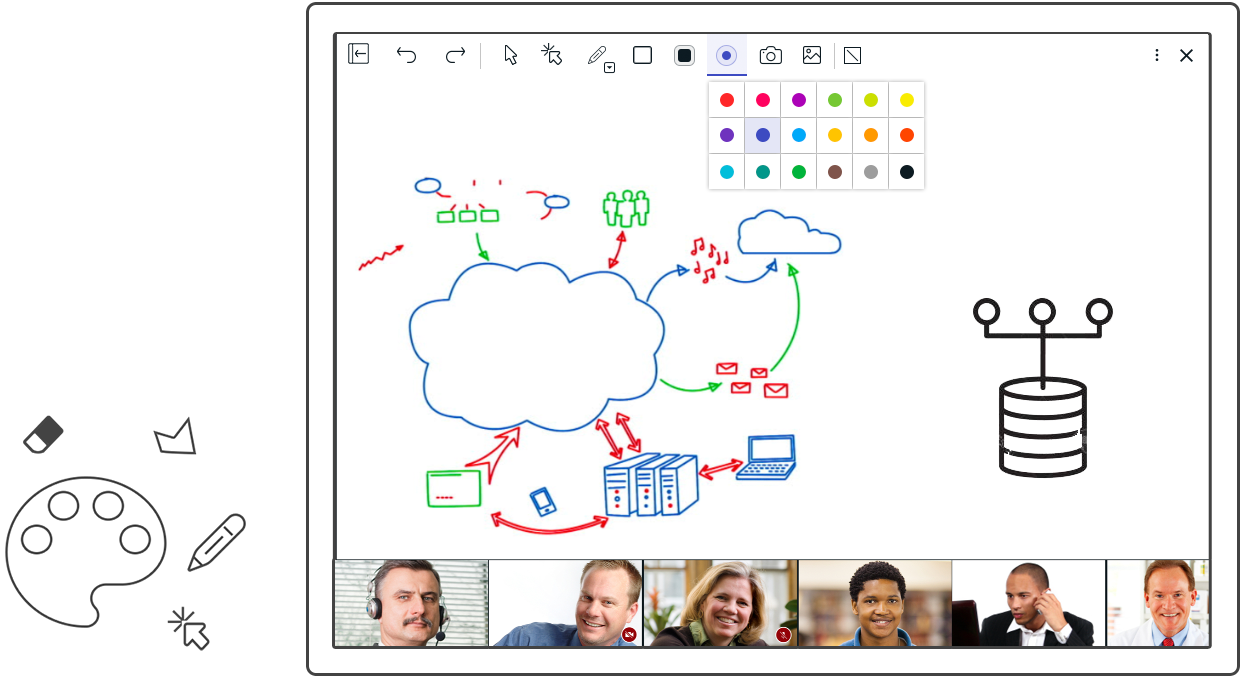 The Newrow Smart digital whiteboard is easy to use with lots of tools to encourage collaboration. Each course whiteboard consists of up to 50 blank slides so you have a lot of room to work with your learners. You decide whether none, all, or a single student are able to access the collaborative tools.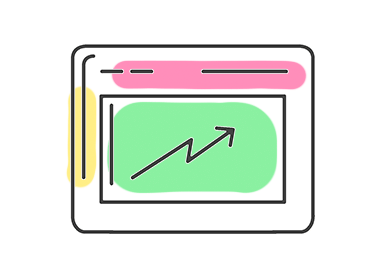 The Newrow Smart digital whiteboard is persistent from class to class. This means that facilitators can enter their room and prepare their whiteboard ahead of time then leave and come back to class to see their whiteboard with the content ready to go. This eliminates distractions by allowing the teacher to immediately start teaching without having to put everything together on the fly while everyone is connected and waiting.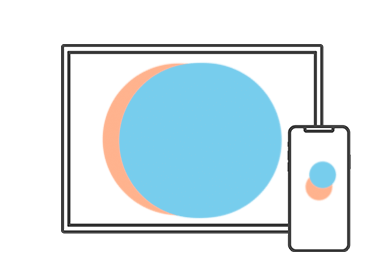 Some of you may have mastered the ability to free draw with a trackpad or computer mouse – if that's you, fantastic! For the rest of us, we can enhance our collaborative sketches by using touch devices. The Newrow Smart digital whiteboard is perfectly paired with devices like the Microsoft Surface, WaCom writing pads, and Android and iOS devices. These touch devices really enable you to draw with greater precision and accuracy than using your computer mouse.

Newrow Smart is free to try. Create your free account today!
Newrow's digital whiteboard enhances your real time classes by providing an easy to use collaborative space with lots of tools to get the job done. Without any plugins, teachers can write out problems by hand or meeting participants can sketch out concepts in real time. The Newrow digital whiteboard includes tools such as a laser pointer, free draw, text editor, shapes, and more. You can sketch out ideas before the class and have access to them in the class as each whiteboard is persistent session to session. You can also easily export your whiteboard as a PDF to share outside of class. Paired with your favorite touch devices, the Newrow digital whiteboard provides a natural way to convey your ideas in your virtual classrooms.