Video conferencing tools have allowed people across the world to connect with ease for a myriad of reasons including business, instruction, or simply connecting with friends and loved ones. With the advent of video calling or web conferencing, people were able to not only hear each other, but to actually see each other, adding a more personal layer than simply talking on the telephone.      
Paths to increased learning have been made infinitely more simple with the advent of video meeting solutions that connect people from one part of the globe to another.  Not only has a significant amount of time been saved in recent years when conducting training, but also large sums of money. US training expenditures including travel, training facilities, and equipment has gone down significantly in recent years, dropping from $44.5 billion in 2017 to $29.6 billion in 2018, with 25.6 percent of training hours now delivered solely via online or computer based technologies.
In recent years, many of you have likely used Skype, Zoom, Webex, or Microsoft Teams for video conferencing.  You were able to see and be seen, to hear and be heard, and perhaps share your screen and collaborate in a basic way. But many of you sought something better to foster real time collaboration or training. The answer comes from the world of education technology. Nowadays we are seeing the explosion of virtual classroom platforms that help remote instructors, facilitators, and teachers engage their students or participants with a suite of collaborative tools that help transform distracted viewers into active learners and participants. Video and audio are simply not enough anymore to meet online.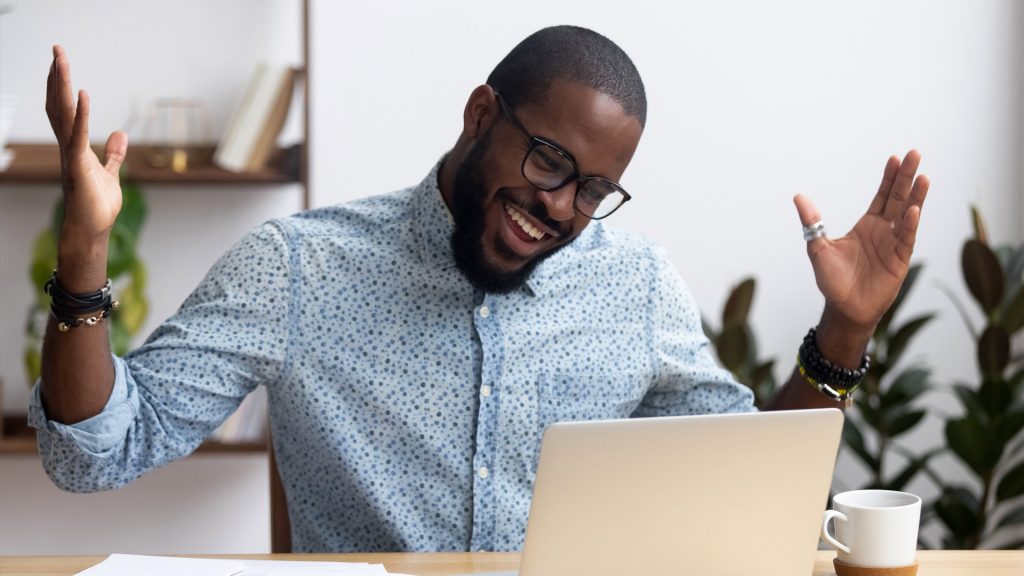 What Is Needed From Video Conferencing Tools
Here are the basic traits that video meeting solutions must possess in 2020:
High quality video and audio
Whether engaged in one-on-one meetings, a webinar for hundreds or thousands, an instructor led training, or an internal company town-hall meeting, everybody must be able to see and hear what's going on easily.  Without dynamic quality of visual and sound, a certain intimacy necessary to succeed is lost. The personal aspect ceases to exist if the quality is subpar, as participants do not get the sense that they are in the same room. This might explain why billions of dollars per year are spent on business travel, as executives must still feel the need to sit in an actual room with an associate and be able to look them in the eyes in order to get a point across.
Today, video conferencing tools must deliver high quality video and audio, reduce lag, and maintain high reliability to satisfy an experience that the modern world is expecting. If your video conferencing tool gets jammed, you can't hear what others are saying, or video gets abrupt frequently, it's not a good tool.
Browser-based video conferencing
Software that requires everyone to download 3rd party software is a thing of the past, though many enterprises and consumers are still required to do so in order to meet online.  Quite simply, it takes too much time to download and install a software client just to join a meeting.  And with the proliferation of devices and operating systems, people are often limited in their ability to join video conferencing because their device doesn't have a suitable software or they're not permitted to install one.
Also, downloads can be dangerous. Academic institutions who provide thousands of computers for their students are fully aware of this, just as IT departments in top enterprises are. Downloading software to your computer can expose it to malicious software that can pose security risks to the entire organization.  This is the reason why there is so much red tape to vet 3rd party software. 
With web-based solutions, participants joining an online meeting or class do not have to download or install anything.  They simply click a link to join and the meeting opens on their web browser (and no, a link to a webpage that encourages you to download a software client doesn't count!).  There will never be concerns about having to make updates. With web-based SaaS platforms, updates are automatic, you experience the latest version of the platform every time.   
At the end of the day, you do not want to introduce any barrier for employees, students, or customers to attend important meetings.  Any steps you can take to minimize the friction around gathering everyone together is a major win for your organization.
Controlling the experience
You have gathered everyone into your video conference room with ease.  Great! But what now? You don't want your participants to have the same permissions and do whatever they feel like. You want a productive meeting, where you would be able to control the experience to make the most out of your time and achieve your goals.  
For example, you might start off an employee training session in video conference view where every participant can see and speak with one another.  This is also a more fun way to get everyone in a meeting to join a discussion, collaborate, and brainstorm. However, in many cases you just want to mute everyone, so they hear only what you say and are able to focus. The host can also give someone else the presenter or co-presenter role, bringing them front and center to lead a discussion.  Bringing participants on stage in this manner lets them shine and maximize their experience in the session.  
The host or instructor can also control the environment to weed out any distractions.  Each participant can have the option of broadcasting their video feed from their webcam or to talk to the rest of the people in the meeting, with the instructor taking controls to take back the leadership of the session. In webinars, with hundreds and potentially thousands of participants, the instructor now has the ability to bring a person on the virtual stage if they wish to ask a question or share a story.  People who want to participate can virtually 'raise their hand' (by clicking a button) to alert the teacher or host that they would like to speak.
Engaging and interactive features are crucial nowadays for the video conferencing solutions to satisfy people's needs to express themselves and to overcome the huge barrier of indifference.  The equivalent of a passive online meeting participant is a person sitting in the back row of an auditorium. Eyes half open. Minds are drifting. Playing with their smartphone so they won't fall asleep from the boredom of listening to the lecturer on stage. There is simply no way to participate and no reason to be accountable. 
With video collaboration platforms today, hosts and participants alike can utilize a suite of collaborative tools that will keep the session dynamic and engaging.  One such tool is a fully interactive digital whiteboard that enables participants to collaborate and work together. Participants can sketch out ideas during brainstorming sessions, write out equations in STEM courses, or comment on a document that the team is reviewing.
You can also engage your participants, and especially learners, with real-time quizzes that are perfect for keeping people focused. Quizzes are a powerful assessment tool to measure understanding, alignment, and progress.  You can also encourage teamwork by breaking out your live sessions, splitting participants into smaller groups to share ideas and work together. 
If you feel an individual is falling asleep or slipping through the cracks, why don't you ask him or her to take notes in the session, thus creating value, and a reusable asset that can be shared with the participants of the session afterwards to recap the meeting. 
Sharing videos in live sessions is also very popular and a good way to keep people engaged. Video is dynamic, adds content and context to your sessions, and facilitates storytelling.  The problem with video in many video conferencing platforms is that it forces you to share your screen to share a video, which messes up the quality of the video, creates sound issues to all participants, and significantly decreases the quality of the session.  If you send you participants to watch videos elsewhere, you run into similar issues and forego control of the session.
Nowadays, with certain platforms like Newrow, you can share YouTube videos or Kaltura media that your organization has produced and have videos playback in full synchronization on each participant's browser, as if he is viewing the video independently. As the meeting host, you'd be able to pause, fast forward, replay, or quit the video at any time, keeping everybody together at all times.  
Video conferencing  no longer needs to be dry and tedious.  With a full toolbox of collaborative tools, you can meet online effectively, and have a session that is full of life while replicating the intimacy of a physical meeting experience, regardless of where people actually are.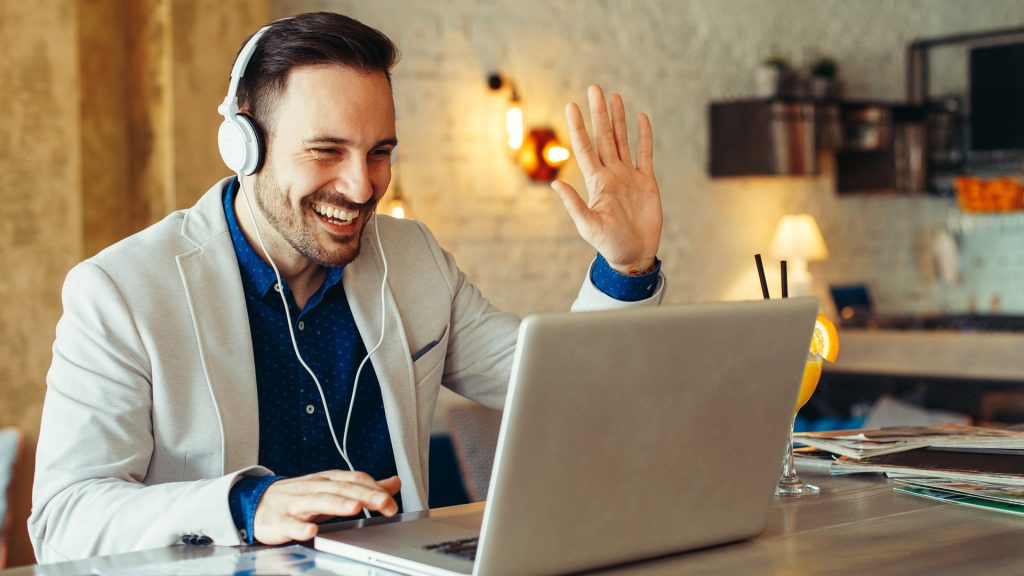 Forget what you know about the video conferencing platforms of the past.  Today's advanced meeting solutions allow you to connect, share, and work with people around the world with ease.  
Think of it this way, you want your online meeting solution to allow you to do everything you would do at a regular face-to-face meeting, just online. If your current video conferencing tool doesn't allow you to do that, it's time to try a different one.
Schedule Your Newrow Demo Today
Newrow Smart is the next-generation Virtual Classroom platform used by enterprises worldwide to engage their employees. Deliver e-Learning and training courses that keep participants focused and receive measurable data-driven insights for business improvement.