If you are a teacher or a student, perhaps you've come across the term 'MOOC'.  What is a MOOC and what is the purpose of MOOCs today? MOOC stands for massive open online course and consists of various interactive lessons on almost any subject imaginable over the internet.  
The concept of MOOCs were first introduced in 2006 as the digital age was still coming into its own. The actual term MOOC was coined by a man named Dave Cormier, Manager of Web Communications and Innovations at the University of Prince Edward Island in 2008 corresponding to a course offered called "Connectivism and Connective Knowledge." This course attempted to make sense of the "transformative impact of technology in teaching and learning" and was presented to 25 tuition paying students at the University of Manitoba in addition to 2,300 other students from the general public who took the class online without paying a tuition.
The concept was revolutionary at the time.  The fact that students not attending an academic institution were able to take part in certain lessons, not held back by the typical geographic or financial roadblocks was a ground-breaking phenomenon.  By 2010, a class entitled "Justice" taught by American political philosopher Michael J. Sandel and "Human Anatomy" taught be scientist and educator Marian Diamond were reaching millions of students remotely.
Why do MOOCs matter to you?
What is the purpose of MOOCs and why do they matter to you?  They matter because knowledge is power and anyone all over the planet can access it.  Distance learning programs have expanded exponentially with tens of thousands of MOOCs now in existence in 2019.  Many are free or at least significantly less expensive than traditional education paths, and available to anyone with a decent internet connection.  Learning has become democratized for millions of people worldwide. A massive amount of information, previous inaccessible, is now free.
When you wanted to grasp something intimately in the past, you had a narrow mix of options to receive it. You could ask someone, go to your local library, buy a book, or call a school and enroll if they happen to have the class you were looking for.  Now with an internet connection and at the privacy of your own home, you can potentially access any knowledge uncovered by mankind with the click of a button.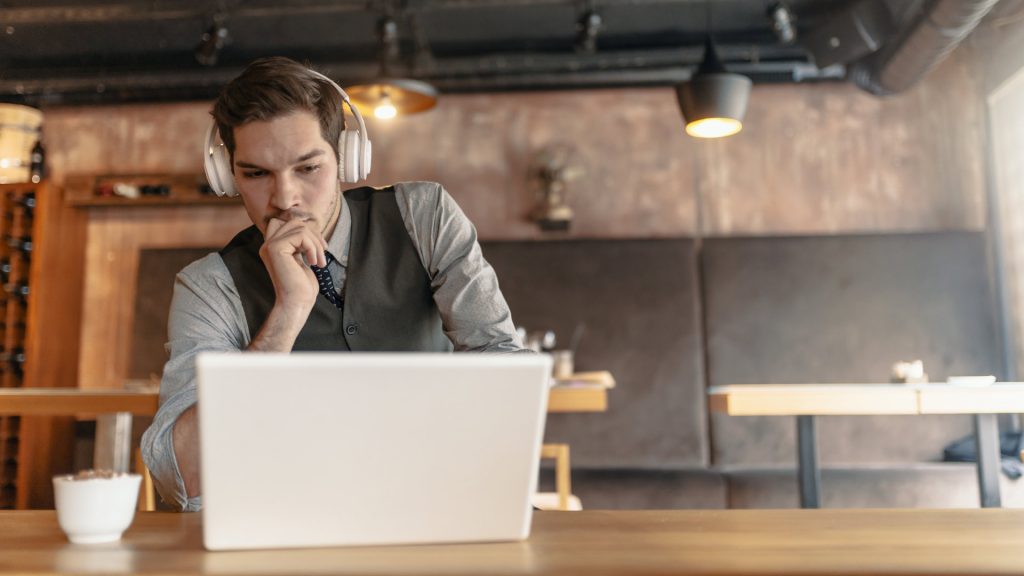 Must know things about MOOCs:
1. There are different styles of MOOCs.
MOOCs can be offered directly by educational institutions but the most commonly offered ones come from third parties such as edX, Coursera, Udacity, LinkedIn Learning (formerly Lynda.com), Khan Academy, and Udemy. The site Udemy contains around 20,000 courses, but some might not be as high in quality as anybody can create his own course.  Some university MOOCs are directly coordinated through these third parties. EdX for example was launched by Harvard and the MIT, and contains courses from dozens of universities from all across the globe. Coursera has a similar model and offers courses from over one hundred universities.
2. MOOCs can be offered for free, but many times also not.
Generally, many courses on these platforms are free but if you prefer feedback from instructors in the form of graded assignments, or if you wish to earn a course certificate, you will likely need to pay in some form or another. For example, LinkedIn Learning (formerly Lynda.com) allows you to take classes, build skills, and add completed courses to your LinkedIn profile for a year membership of around $300.  
EdX has hundreds of free courses that can be completed in weeks, with a $99 fee for a verified certificate if you complete the course. There is also their MicroMasters Program that contain graduate level courses that take a year to complete and can cost around $1500 each. Or you can complete a legitimate Master's degree through universities tied to EdX like Arizona State University or the Georgia Institute of Technology for $10K-$25K, which is significantly cheaper than the $40K-$60K cost for an on campus Master's degree. 
Udacity's model is similar to the LinkedIn learning membership concept, asking you to pay roughly $400/month for full access to all of their courses, but there are some courses under their beginner category that can be accessed for free or connected to a free trial.  Similarly to edX, Coursera has thousands of courses for free but also offer online courses from several renowned universities throughout the world. In 2017, they made a switch to a subscription model for some specializations, charging between $40-$90 per month depending on which.  As you'll discover in your research, the models for each may be continually changing.
3. MOOCs are offered through universities
Now that I completely overwhelmed you with all these different MOOC options and how they are priced, it is up to you the student to figure out which type of class you are hoping to take online and how much you are willing to pay.
Though many of these MOOCs providers have partnerships with several universities, some universities simply provide their own MOOCs to get a Bachelor or Master's Degree.  A university like Penn State or  New York University offers roughly a dozen online courses where universities like Stanford or Massachusetts Institute of Technology offer roughly 200 courses. If the on campus experience is not for you, taking a university-sponsored MOOC is a good option. 
If you plan to take certain MOOCs outside the university sphere to gain an official academic credit with the university you are currently attending, make sure to get approval beforehand. In several cases, a MOOC accepted as credit at one university might be denied by another. 
4. The Advantages of MOOCs
Now that you understand the concept and what is the purpose of MOOCs, it is time to decide what advantages they may hold. First off, they save time for everyone. Students and teachers no longer have to travel to a physical location at a specific time to attend classes.  And teachers can avoid giving the same lectures over and over again, only sometimes reaching a limited audience.
With MOOCs, students across the world can have access to educational opportunities that they would not previously have had due to cost. In the US, the cost of attending a 4 year university has increased by 3.1% in the last decade, with the amount of student debt topping $1.5 trillion!  One can say that the advent of affordable online education has democratized education. In addition to saving time and money, students have the flexibility to learn at their own pace.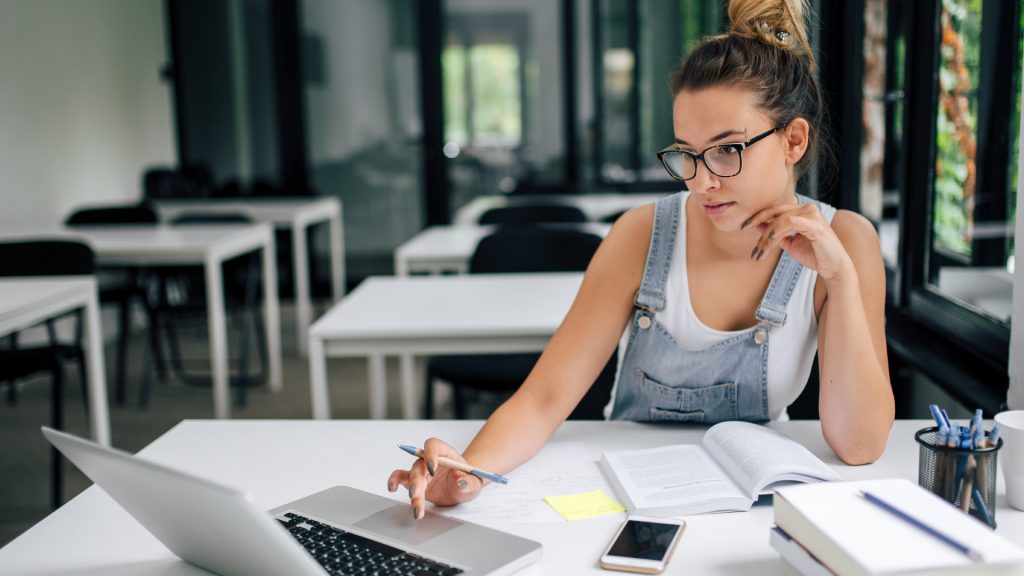 5. The Disadvantages of MOOCs
A lot of items considered disadvantages concerning MOOCs have been debated by members of the education world ad nauseam.  So consider these disadvantages points of MOOCs and their counter-points when understanding what is a MOOC. One of the main criticisms of MOOCs is that they cannot recreate the student-teacher interactions and discussion necessary for sufficient learning. Others counter that pre-recorded lectures from a professor will free up a professor's time and actually allow them to participate in more professor/student one-on-one time if need be.     
Another major sticking point for some regarding MOOCs is that they are tailored to students already familiar with the learning process and the steps needed to succeed.  The students who are not self-disciplined, or frustrated with their schooling, will be unable to benefit from this resource. But others argue that each course can be designed differently, with some students benefiting from the combination of synchronous learning in the classroom, and synchronous learning online.  Most online education in the past would strictly incorporate asynchronous methods that could be difficult for the undisciplined student, but nowadays technology in learning allows for learning environments that are both synchronous and asynchronous.
A man named Ray Schroeder, director of the Center for Online Learning, Research and Service at the University of Illinois points to the three most important things in the realm of online learning: quality of the material, engagement of the teacher, and interaction with other students.  While the first concern does not seem to be a major concern, the other two still are. Though a teacher can devise ways to ensure student/teacher interaction remains, they must be strategically built in. A lack of peer to peer connection may be the biggest disadvantage.
One of the main reasons why students may fail to complete MOOCs is the lack of motivation that is directly tied to the lack of companionship.  As it stands, institutions are working to increase interaction between students and their professors within the MOOC space, incorporating more engaging learning methods and collaborative tools like breakout or an interactive whiteboard into the course.  Without community, a lack of accountability grows.
6. To Take or Not to Take
It is hard to pinpoint exactly what is a MOOC when they all come in different shapes and sizes. Some include lectures, videos, presentations, and various levels of collaboration.  Some have intense engagement by a professor while others have a professor who is hands off. One of the outcomes people should get from taking a MOOC is the network connections gained in the online collaboration in addition to acquiring skills you never thought possible.  
Perhaps you will learn how to code, speak Spanish, or learn a new philosophy. With MOOCs, you not only choose what to do, but how you want to participate, taking each course at a pace that suits you best. Before you begin, make sure the MOOC has an interface that is intuitive and easy to use, and that the costs fit your budget.   
In addition to researching if the MOOC is right for you, make sure your goals are well-defined. Are you just seeking general knowledge about a subject or do you hope to gain a certificate?  Does that certificate help you in acquiring employment? Do you have enough base knowledge to succeed and do you meet the basic course requirements?  You are ready to begin discovering a whole new world of information. Good luck and enjoy!
Try Newrow Smart for free today!
Newrow Smart is the next generation Virtual Classroom platform used by enterprises, schools and facilitators worldwide to engage their employees, students, and audiences. Deliver training anywhere, at a fraction of the cost, that both engages and delights your participants, while improving business results.