You've worked countless hours becoming an expert on a particular subject and successfully turned it into an online course.  Now, you just need to find people to actually attend.  If you are only now asking how to promote an online course, you have some catching up to do.
Luckily, you are not alone.  Here are a handful of basic steps to advertise your course.  They all take a varied amount of time and money, and you might not be able to carry out all of them.  But if you carefully execute several of these steps, you will be on your way to a full class of students in no time.
1. Organize your social media accounts
Clean up your social media accounts and use them to situate yourself as an expert in your field. Upload a professional picture and build your personal brand with an updated bio that reflects your area of expertise.  Include links to your main site or blog so people can gain a more in-depth view of you and your chosen subject.  
Since people are going to see a more intimate glimpse of who you are, be sure your social media accounts are clear of any profanity, overly inflammatory posts, or anything else that may undermine your professionalism.  Understanding how to promote an online course and getting people to buy in to what you are selling is no different than a job interview. Don't create unnecessary obstacles for yourself.
If you publish content consistently on a certain subject, it makes sense to create your own blog.  Blogging has become an essential activity for content marketing, and a great way to promote yourself, a product, or your business.  Don't waste time waiting to get your voice out there primarily on a high authority site when you can gain valuable exposure by sharing your thoughts on your own blog.  
Once you are up and running and have gained a healthy following, your blog can be a great location to advertise your course. The community you created will ideally bounce back and forth from your blog posts to taking your course and back to the blog for continued resources.
3. Launch a Youtube Channel
​Start a Youtube channel discussing matters on your topic of choice and publish informative videos regularly. After Google, Youtube is the second most visited search engine on the planet with over 5 billion videos watched per day on the site. The sky's the limit for you to find your niche audience and getting them to tune in regularly.
After you publish a video, make sure it gets full exposure by including common keywords related to your subject in the title of the video and describing it carefully in the description section.  You might even consider running adds for a promotional video using Facebook or Google to attract more interest. More on that later, but note that it is a key in how to market an online course.
4. Start A Facebook Page or Group
A Facebook group is a great place to communicate and express opinions with people who share common interests.  Individuals coming together for a common cause can post comments or share related content in a group. The people who join discussions in your group regularly are potential students to participate in your online course.
A Facebook page is designed to be an official profile for entities, such as a high profile individual, a company or brand.  Facebook pages can provide more authenticity and be followed by anyone on the platform. Unlike groups, posts can be promoted and monetized to help widen your reach.  You can dig into Facebook Tips: What's the Difference between a Facebook Page and Group? to help you decide which is best for you.
Perhaps Facebook is not the medium you wish to use to publish content, but simply the outlet to advertise on.  On Facebook, you can create ads that target specific demographics of people, affiliations, interests and behaviors.  Your online course may be the perfect candidate for conducting a Facebook ad campaign if you feel there would be enough interest in your subject.
You can base your cost by clicks or impressions, but be aware that even an affordable cost-per-conversion does not mean an ad campaign on Facebook is right for your cause. You must decide if it will be worth the potentially large amount of money you may have to spend in the long run.
Google Adwords is one of the main options concerning how to promote an online course. With Google Adwords, you create ads that appear in the search results for targeted keywords related to your subject.  This could net you thousands of potential people to take your online class. One commonly used option for Adwords is pay-per-click advertising, meaning you only pay when a person clicks your ad.  
The difficulty with Google Adwords is that high-value keywords can be competitive.  Also, you must make sure the clicks you receive are from people who will actually take your course.  If your target audience does not convert to paid subscribers, a lot of money will be wasted. Google's Academy is definitely a great resource to access to help you learn more about Google ads and analytics.
LinkedIn is the main professionals networking platform out there, allowing you to research companies and potential job recruits all around the world.  It is in your best interest to make your presence known on the platform by sharing updates about the projects you are working on or even a new skill you acquired.  LinkedIn basically serves as your online resume – use it!  
You will no longer need to ask how to market an online course- LinkedIn will do a lot of the work for you.  Once you connect in to people in your network, you can easily branch out and explore people within their network.  This organic networking tree can lead to employment opportunities, client referrals, partnerships, and in your case interest in your course.
Why simply write about the subjects you will cover in your online course when you can discuss it in great depth on your own podcast?  The costs to produce your own podcast are getting lower by the day or consider using a Newrow room to record.  Afterwards, you can choose from a wide range of platforms like Google Play, Apple, Stitcher, TuneIn and Spotify to publish them on.
You can reach hundreds and even thousands of people every month by producing a podcast.  Every listener can potentially become a student of your online course and the exposure you gain will be invaluable for your personal brand.  At the end of each episode, you can also redirect listeners to your blog, website, or social media pages for additional exposure.
9. Spread Your Reach on Instagram
Instagram is one of the most famous social media sites out there. It has 1 billion monthly active users and more than 500 million of them use the platform on a daily basis.  But what is the best practice to actually reach them? Boosting an existing post will allow you to select the appropriate target audience and drive more engagement towards it.  An estimated 71% of US businesses claim that they use Instagram for business so it's a safe bet that their campaigns are proving successful.  
Trying to achieve organic views can be difficult but not impossible.  Asking a question may help your followers to engage with your Instagram posts more often.  Or creating buzz with an Instagram story may help. 500 million IG accounts use Instagram Stories every day, with ⅓ of the most viewed IG stories coming from businesses.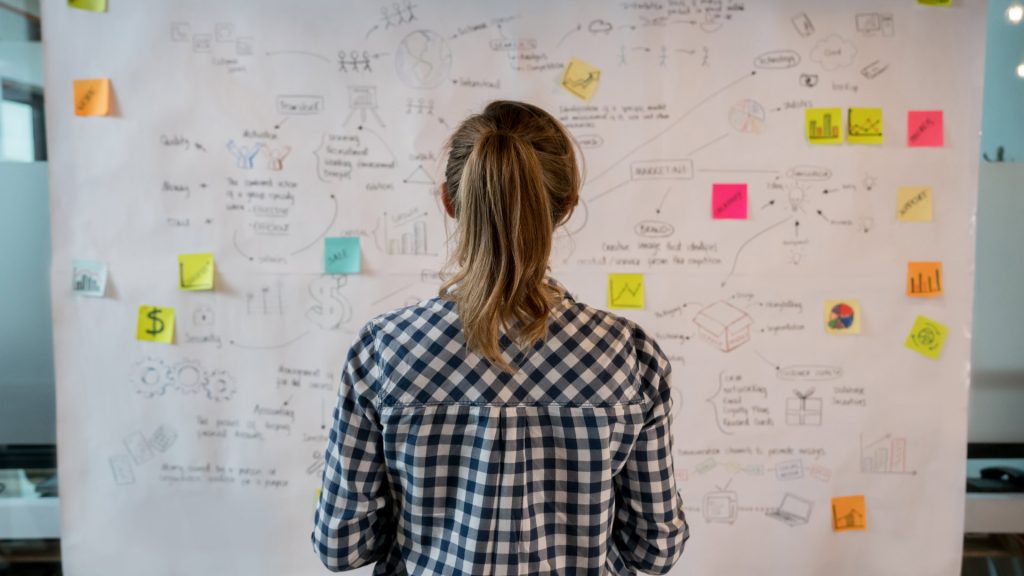 10. Answer Questions on Quora
Quora is a platform to ask or answer questions and connect with people who contribute unique insights and quality answers.  If you've never been to the site, it is similar to LinkedIn or Twitter in regards to the follow feature.  That means that you can gather a following by being an expert on a certain subject.
Unlike other social media sites that focus on the user experience, Quora focuses on the question. Experts on a certain subject display their expertise on a subject in order to gain a larger audience.  Once people are paying attention to you, you can invite them with ease into your world. In your case, that means individuals inquiring about your online course.
11. Contribute To Various Publications
By now you may have noticed a common theme with many of our suggestions.  Focus on getting yourself exposure with content! Write posts or articles related to your subject on online publications or blogs that will accept you. You'll have to conduct a fair amount of research to ascertain which are reputable, high authority websites and whether they are a good fit for your target audience.
The end of your individual articles should be an invitation to the rest of your world. Include a link to your blog, website, or social media accounts in your bio so people can dig deeper into what you have to offer.  Not only will this be an easy opportunity to advertise your course, but a great way to add to your following.
12. Speak at Meet-Up Group Events
Speaking at a local event in your community is a great way to gain yourself exposure and advertise your course.  Do some research digging in at your local library, on university webpages or your city's major Facebook groups for events related to your topic.  Contact the hosts of those events and mention you are interested in presenting on your subject.
It might be a good practice not to overtly sell your course.  Your best bet might be to discuss the major items surrounding your subject and gauge the interest of the crowd by having them provide their email at the end if they're interested in hearing more.  If you do prefer to sell your course directly, mention this to your hosts and consider sharing your profits with them in order to convince them to let you speak.
13. Create Your Own Meet-Up Event
Why wait for someone else to create an event when you can do it yourself? If you consider yourself a future leader of your community, now is the time to lead. This strategy is a lot of work but in the long run can be very effective in making valuable connections.
In addition to you speaking, your event can serve as a platform for other speakers in your industry to share their insights.  If you create a successful event, you can have it be a recurring thing. You may no longer have to ask how to promote an online course-it could potentially sell itself.
14. Go Live On Social Media
You can go live on YouTube, Facebook, Instagram or Twitter to share your speaking events or online presentations. Live streaming is dynamic and provides quick content that does not need to be edited. Friends, followers, and new subscribers can view and share the recording of it later and net you and your online course more exposure.  And you yourself can take the recordings and post them to your blog or website.
Many people might not watch the entire video so consider trimming the clip into smaller nuggets to be shared on social media at a later time.  If you do not have time to continually create content, this can be a good way to keep outputting resources on a regular basis.
15. Record a Google Hangout or a Newrow Webinar
Host an event on via webinar software like Newrow or Google Hangout and record it.  You can then take the video and publish it on your YouTube account or any of your social media platform accounts.
Outputting content is your best bet to keep your followers engaged.  So why not kill two birds with one stone and take your recorded webinar and spread smaller clips of it within blog and social media posts.  Here are a few more tips regarding How to Create A Webinar That Works.
16. Get Interviewed On Podcasts
It's great that you created your own podcast to output your ideas.  Now it would be nice to get invited on someone else's podcast. Begin your research on podcasts related to your topic that have audiences members that could potentially be interested in attending your online course. Make sure the podcast is a reputable one and reach out to them with a few reasons why you would be a good interviewee.
If you make it onto a show, remember that selling people on your course starts first with earning trust that you are an industry expert.  Starting with a large sale pitch might have the opposite effect. Whatever you choose to discuss, end the interview with a call to action, explaining to listeners how to reach you and where they can find you on social media.
Twitter can be utilized in a similar fashion as Facebook or other social media networks we listed above, allowing you to make friends and connect in with people in your field.  Post content and your opinions, while retweeting important articles of others in your industry. But while you wait for potential followers to find you, find them! Tag experts in a relevant post you write or comment/like articles that they wrote.  Ideally, you will become a greater part of their community.
Cracking Twitter's algorithm is only the first step in gaining a wider audience.  Then continue to be engaged and stay relevant by releasing content regularly. Posting videos you've created might be your best bet, as video is the best performing content type on almost every social media platform.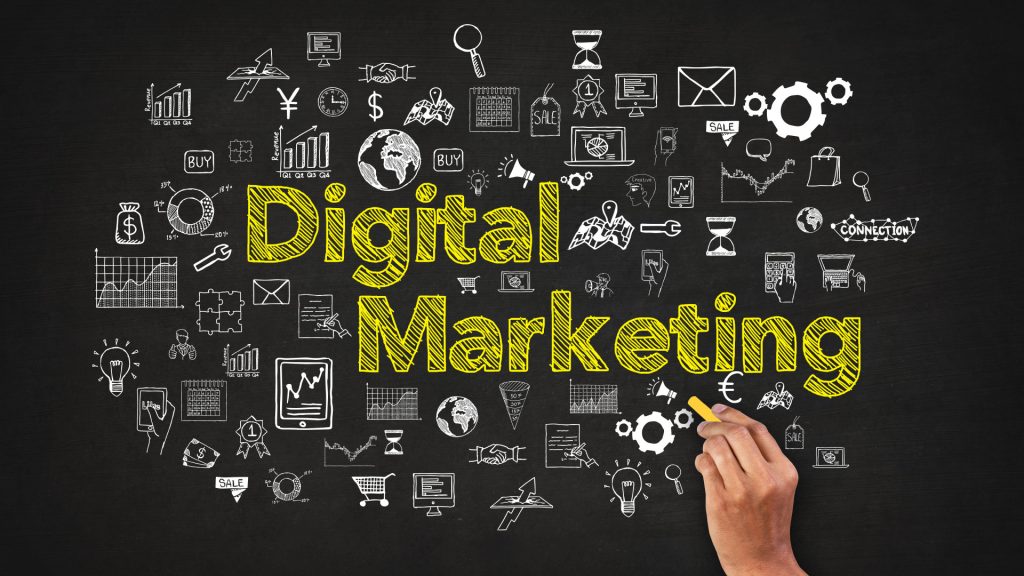 Creating great content is the first step in your plans to advertise your course.  Then you must actually get that content out there in the world any way you can to promote the online course you plan to deliver. Mastering how to share your content on various social media platforms is the key.  
Then it is important to continually engage your community by commenting on a Facebook post, retweeting someone on Twitter, or liking someone's post on LinkedIn. The goal of these actions and the others we mentioned above is to get yourself to be a household name within specific communities.  Or at the very least, it is the hope that others will like, comment, or share your work that will considerably help market an online course.
Try Newrow Smart for free today!
Newrow Smart is the next generation Virtual Classroom platform used by enterprises, schools and facilitators worldwide to engage their employees, students, and audiences. Deliver training anywhere, at a fraction of the cost, that both engages and delights your participants, while improving business results.