If your company fails to work out the fine details when it comes to training its employees, it will be left in the dust.  Confident, well-trained employees are going to be better contributors to your company in the long run. They will save you money by being more efficient.  And they will make you more money with increased output and sales. But what does good training consist of?
Training should be organized around solid goals and a clear plan.  A road map of the different tasks is essential, with specific goals and timelines at each stage. But often employers underestimate the experience of the trainee, frankly, organizing training programs that are tedious to employees. 
Nowadays employers are on the right path with training, conducting large amounts of their training sessions online.  This has helped transform the perception of training as boring and tedious to something more exciting. If the training session lacks dynamism, and employees dread the experience, you can forget about employees walking away with skills that will benefit the company. 
What are the best ways to make training more engaging?
It is not how much money is spent on training that will make it more dynamic.  It is the considerations involved in doing what it takes to motivate employees to attend training. Here are just a few employee engagement training activities to incorporate into your next training session:
Gamification has grown in popularity in recent years, becoming a staple in online classes.  Gamification uses game theory and game mechanics to engage participants and help them stay motivated.  Over 300 companies have launched major gamification projects since 2010, including popular consumer brands such as eBay, Walgreens, Adobe, MLB, Ford, and Southwest.   
Creating challenges for employees keeps them stimulated and motivated.  Almost 90% of employees feel more productive and happier at work if gamification is incorporated.  If you want to motivate employees to attend training, why not give gamification a try? People, in general, have a competitive nature. Why not encourage them to go that extra mile to win?  They will naturally process and absorb relevant information better which in the end is a win for the company.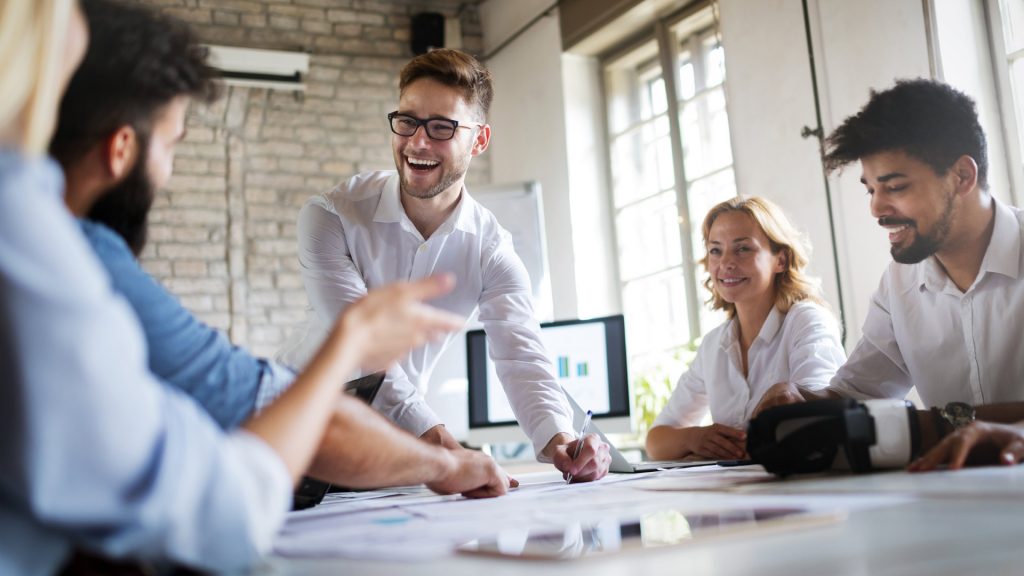 Employees no longer have to remain passive while daydreaming in the back row of a conference room during their office training session.  This common occurrence will certainly not motivate employees to attend training.  They can now be front and center with their webcams and be seen by everyone.  Behind us are the days where a trainer speaks and a passive workforce listens, so why create that in the virtual space?  
A company is allowed to get more creative and dynamic in their methods by moving to an online training infrastructure.  While employees will naturally continue to receive instructor-led lectures, they can also be moved to breakout rooms to collaborate and review concepts with their peers.  They can be quizzed to gauge their comprehension of the major bullet points of the session or brainstorm on an interactive whiteboard with their peers.  Adding unique elements to a session help break things up and keep participants attentive.
Attention spans are small nowadays. A study from Microsoft claims people lose concentration in as little as 8 seconds, highlighting the effects of an increasingly digital lifestyle.  While this stat is a worrisome trend, it does not mean people cannot continue to absorb a large amount of information. The concept of microlearning simply breaks up learning into smaller, more manageable chunks for learners to consume on their own. Employee engagement training activities no longer need to feel like slow torture. 
The modern employee often has a shortage of spare time between their personal lives and careers. Microlearning allows them to grow efficiently in the time they do have. Employees can much more easily consume smaller bites on the go with their portable devices or smartphones, consuming collateral such as video, audio, presentations or even games with ease.  
The flexibility-not to mention affordability-of microlearning will keep employees coming back for more without the intimidation factor of having to learn a large amount of material in a short amount of time.  The stress level of employees will go down while productivity levels will shoot up. Learners for once will be completely caught up on all of their assignments.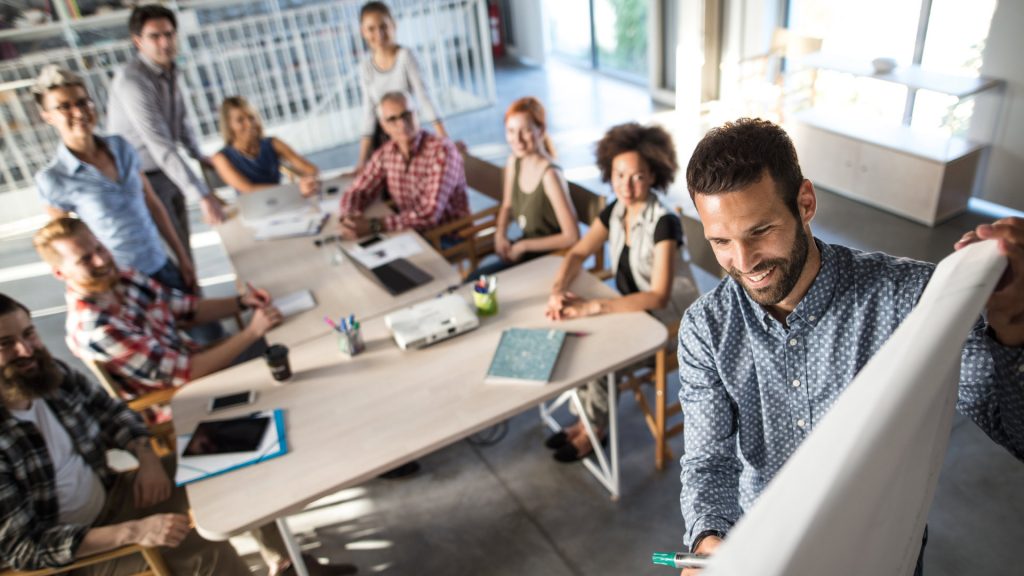 Learners must actively utilize newfound knowledge to make it stick.  If employees simply hear information but are not taught how to actually apply it, their training will be for nothing. With branching, learners can be broken up into small groups to play out given situations and debates.  Branching scenarios allow employees to explore real-life situations that arise and brainstorm various solutions. It is a fun and practical activity that will energize the team and impart vast knowledge. 
Leadership and decision making skills will be considerably sharpened during the process. Participants can then compare notes and learn how other teams map out their plan. Branching techniques not only allow employees to grow confident in real-life situations but help bring team members closer together in the process.  
It is one thing to simply discuss workplace challenges.  It is another to get the team out of their chairs to play it out as if it were the real thing.  Conducting such activities online is easy. In an online platform, coordinating people from all across the globe can be done with the click of a button.
Creating an engaging online workplace training should be on the top of your list as an employer at your company.  You are creating the infrastructure of your company so it must be sturdy. Employees understand intellectually why it is important to get the most out of training sessions.  But the only way they will be emotionally invested is if it caters to their senses. 
 A dynamic training session can make a world of difference for your employees.  Try out various techniques on them, put yourself in their shoes, and see which they respond to best.
Schedule Your Newrow Demo Today
Newrow Smart is the next-generation Virtual Classroom platform used by enterprises worldwide to engage their employees. Deliver e-Learning and training courses that keep participants focused and receive measurable data-driven insights for business improvement.