Manage Your Online Learning Space
Easily maintain course rosters and your course offering.
Your Campus Users
Adding users to your campus enables you to set the roles – Student, Instructor or Administrator – of users in your campus and manage course rosters. By adding users to your campus, they gain access to your branded online learning space. Or, just send a link to the course to anyone that needs to join.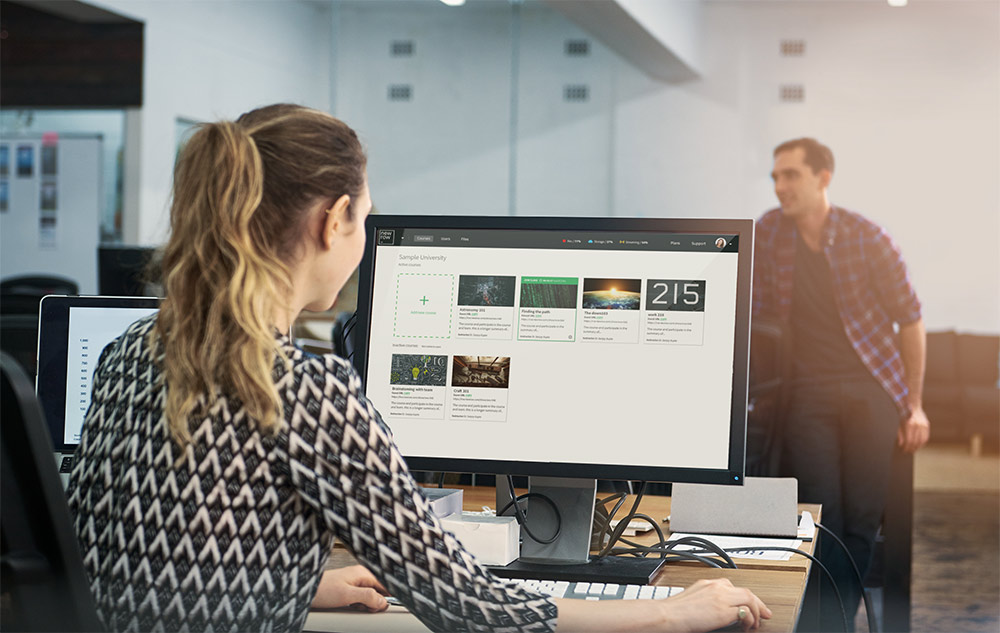 Your Online Courses
Create as many courses as you need to let your instructors build up their self paced courses and prepare their virtual classrooms. Manage course licensing to easily make new courses available to your learners.
 All Your Course Content
With the newrow_ cloud file management system, you can access all of your organization's course content from one central place. Upload, preview, edit and download all course content as needed.
Create your online learning space in minutes
Create your free newrow_ smart account today. With newrow_ smart you're able to keep everyone informed through a frictionless flow of information. Getting started is quick and easy! Gone are lengthy configuration processes. Your online learning space is ready in minutes.
Get Started