Synchronous and asynchronous e-learning might seem like relatively new concepts to describe modern education, but minus the "e" in front of e-learning and you've basically been engaged in synchronous and asynchronous learning your whole life.
What is Synchronous e-learning?
Synchronous learning is the type of learning you participate in when sitting in class or a training seminar. Synchronous learning is learning in real time with a teacher, tutor, or facilitator at the helm of the room leading the discussion, encouraging active participation in the learning material. Taking this format online, synchronous learning becomes synchronous e-learning. Synchronous e-learning refers to real time online learning best exemplified by online classes, training sessions, and webinars taught through an online virtual classroom.
What is Asynchronous e-learning?
Asynchronous learning is the type of learning you do alone, on your own time and at your own pace. Asynchronous learning most frequently refers to teacher and student interactions that occur at different times and different locations. Great examples of asynchronous e-learning can be found in online courses like the career readiness courses offered through LinkedIn Learning. You can even look at email exchanges, discussion boards, and learning management system or course management system activities as examples of asynchronous e-learning.
Learners and instructors will find many benefits in synchronous and asynchronous e-learning as a way to help them succeed in the classroom and beyond. Let's dive into 9 benefits of synchronous and asynchronous e-learning.
Benefits of Synchronous e-Learning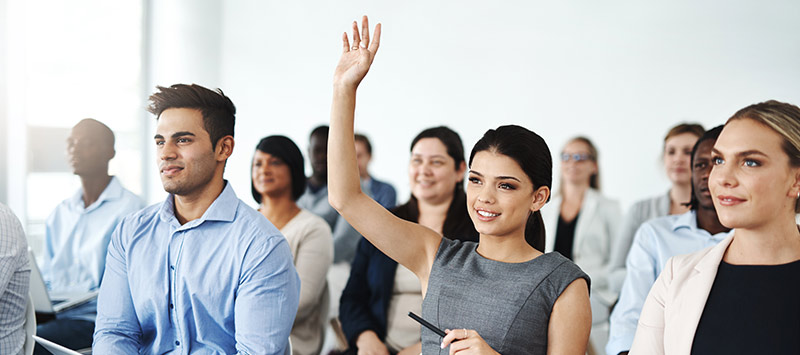 Synchronous e-learning such as virtual classes or virtual instructor led training (VILT) takes the traditional teacher or facilitator in-room model online. This helps you teach at scale at less cost without sacrificing the rich student teacher interaction that most have come to expect from their learning experiences.
1. Reduced Cost, Still Human
People have the tendency to think everything online or through software is robotic and impersonal. Virtual instructor led training enables your instructors to retain that personal touch that drives learner success without the costs that accompany in-person training: Travel, hotels, meeting spaces, etc.
By adopting a virtual classroom tool for your employee training programs, you are able to save money without losing the dynamic qualities of synchronous learning. The instructors are able to present their course content and have a dialogue with their learners in real time. If someone has a question, then it can be answered in a timely fashion.
You can even offer more real time training activities without the additional costs of travel. This means you are able to train more people, more frequently and still save money!
2. Teach and Train At Scale
Teaching at scale is another great way to save time and money. Webinars are a perfect way to reach a large audience while still delivering an impactful synchronous e-learning experience.
You can present your course content such as videos, presentations, and quizzes in real time. Instead of offering many smaller sessions, you can complete your company wide compliance requirements, school orientations, and lectures in one real time session with hundreds or thousands of learners.
During the webinar, learners are able to engage you and the content by asking questions and getting answers that help them succeed in their learning journey.
3. Collaboration, Engagement, And Interactivity
The best part of learning with a teacher and your peers in real time is the ability to learn and work together. Learning together gives learners the ability to engage with the content, teacher, and each other in a way that asynchronous e-learning cannot match.
Now I know the learning pyramid is a source of debate these days, but if we look at the highest retention categories – Discussion, Practice, Teach Others – then we can really piece together the value of collaboration and engagement through group learning and group work.
Virtual classrooms not only replicate the physical classroom experience, but they can improve upon it by offering a suite of collaborative tools that encourage active learning such as: Breakout Rooms to encourage practice and discussion, digital whiteboard for interactivity, and screen sharing for teaching others.
4. Improved Learner Outcomes
At the end of the day, we judge a successful class based on the success of our learners. Everything that we do is to improve learner outcomes.
The best way to improve learner outcomes is to have a professional facilitator available to teach and answer questions along the way. Not only is the instructor able offer real time insights to students to help them understand, but they are also able to get instant feedback on the quality of their instruction in order to improve upon themselves. Synchronous e-learning provides a space for instructors to interact with students to improve the success rate of the class.
Instructors can also rely on data from their virtual classroom platform to get real time and on-demand analytics such as: Attendance records, participation in text chat, recordings, browser focus reports, attentiveness metrics, and more. All of this data helps the instructor offer a more improved and personal teaching approach to improve learner outcomes.
Benefits of Asynchronous e-Learning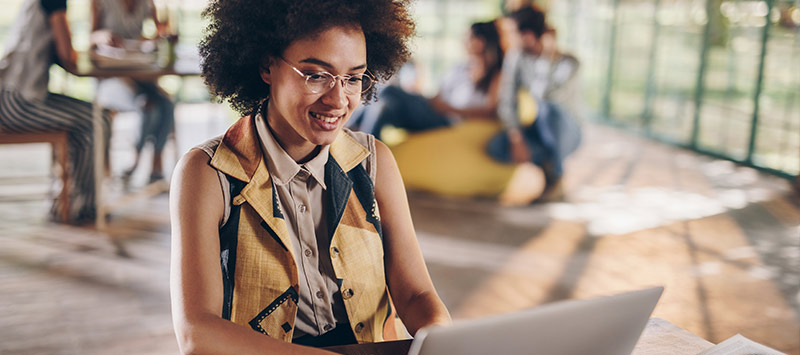 Asynchronous e-learning has some overlapping benefits with synchronous e-learning like reduced cost and teaching or training at scale. Asynchronous e-learning activities can include emails, discussion boards, and more advanced tools like online courses.
1. Teach or Train At Scale
Creating asynchronous e-learning content like online courses is a perfect way to distribute knowledge to huge groups of learners. MOOCs or Massive Open Online Courses are exactly that. They are online courses built to serve an unlimited amount of learners and are accessible to everyone via the internet.
MOOCs have seen incredible numbers of registered users. Schools or companies are able to build their courses and deliver them to a huge audience of learners without the need to schedule one-off sessions or require instructors or facilitators to be present at a certain place or time.
2. Flexibility and Convenience
Self paced learning, on-demand learning, anytime learning –  asynchronous e-learning meets the learner where they are by minimizing the demands on the learner. Learners are able to complete their asynchronous e-learning activities on their own time, at their own place, from any device, from anywhere in the world. That's convenient.
Online courses enable you to deliver important training without the roadblocks that come from disparate learners. This flexibility has been instrumental in the growth of adult education or continued professional education. Learners are able to watch a video on their phone during their daily commute and start a lively discussion in a forum around specific learning topics.
Asynchronous e-learning courses can also be used to reinforce learning activities that were delivered earlier in the year. Deliver videos via email that reviews course materials covered in previous lessons. Utilize a discussion forum to enable learners to ask questions and get personalized answers. Online courses are great for helping learners explore topics covered in more depth as supplemental to their instructor led courses.
Asynchronous learning is often referred to as a learner-centered method. Students and employees are given full responsibility to complete their learning activities – watch videos on demand, read papers, ask questions in discussion forums, complete courseware, and even testing. This additional control means that learners are able to decide the pace of which they complete their course as well as when they will. For working adults, this kind of control is the only reason they are able to continue their education.
Learning asynchronously can help learners retain information more successfully as they are able to create a personalized approach to their learning that works best for them. If a learner is able to learn more effectively in the morning, then they are able to set aside a time to learn where others prefer learning in the evening.
BONUS: Benefits of Both Synchronous and Asynchronous Learning
It's not an either or situation. The benefits of synchronous and asynchronous e-learning are plenty and utilizing both methods to create a complete course gives your learners the greatest chance to succeed.
The best part of a real time class experience is the engaging dynamic that occurs between teacher and student as well as student to student. Group conversation helps improve our people skills and our ability to communicate effectively. It gives us the opportunity to ask questions and debate over answers. The benefits of real time are the ability to collaborate in real time.
In order to collaborate in real time, it helps to enable your learners to come to the session with a little bit of context. Build an online course to empower learners to be prepared for the real time class. Share a video that will surely prompt a lively discussion. Even send out a quiz for self paced assessment to gauge learner understanding before the live session. When your learners join the live class they are prepared to engage in the discussion as you enabled them to prepare ahead of time.
On the flip side, after the live class, you have a learning assets that you'd like to share. Add them to the online course to enable learners to reinforce their learning. They can review presentations or videos as well as follow-up quizzes to gauge understanding after the class. You might have recorded the synchronous session so you can add the recording to the online course to enable learners that were absent to catch-up as all as those that attended to study.
Try Newrow Smart for free today!
Newrow Smart is the next generation Virtual Classroom platform used by enterprises, schools and facilitators worldwide to engage their employees, students, and audiences. Deliver training anywhere, at a fraction of the cost, that both engages and delights your participants, while improving business results.