You have decided to conduct an online virtual class. Now what? Virtual collaboration can open up new doors of possibility, allowing a level of interactivity rarely present in your typical large, physical learning spaces filled with masses of people.  It is your role as an online facilitator to impart a large amount of knowledge in a limited amount of time. Virtual classes that aren't implemented well can lead to loss of productivity which was perhaps one of the main obstacles of a live session that prompted you to take your courses online.
To avoid these pitfalls, many of you might be asking if there are specific virtual facilitation best practices to ensure the best possible lesson.  As you might have already guessed, there are no set rules about online courses and students as no class is ever the same. But there are a handful of group facilitation techniques to get you on the path towards constructive lessons. 
Here are 8 useful tips for effective online facilitation in 2019:
Establish comfort with the technology
Before you map out your teaching agenda and strategize how you will make the best use of your students' time, you must first establish comfort with the technology you plan to use.  If you run into pitfalls getting started on a certain platform, you should assume your participants will as well. To begin, hopefully you've chosen an online virtual classroom platform that is user-friendly for the majority of your students to use.  The best laid plans can go to waste if individuals are unable to access the meetings or have problems navigating within it.
Not only is it a good idea to do multiple technical tests of the technology you will be teaching on, but to develop a quick, smooth way to ensure your students can connect without issue. Perhaps it may be advantageous to create a technological overview document to send out to participants beforehand. It should have clear system requirements, a list of suitable webcams and microphones, and a step by step guide how to actually connect into the room. Here are these 7 useful tips for effective online facilitation in 2019.   
Understand your students' needs
Who are your students and why did they decide to take your course?  Are they self-starters or will they need a little extra TLC to get them motivated?  The more you can gauge a student's level before the class begins, the more easily you will be able to strategize how best to reach them and what facilitation techniques to incorporate.   
In addition to understanding where a student's strength lies in regards to subject matter, it might also be advantageous to know their comfort with technology and group dynamics.  If a student is not comfortable in your class, he or she could underperform or might not show up to the next session. Lastly, know where your students are located! You will be conducting virtual session with people all across the country and possibly the world so you must know their time zone when planning.  This may seem obvious but many students miss lessons because they connected in at the wrong times.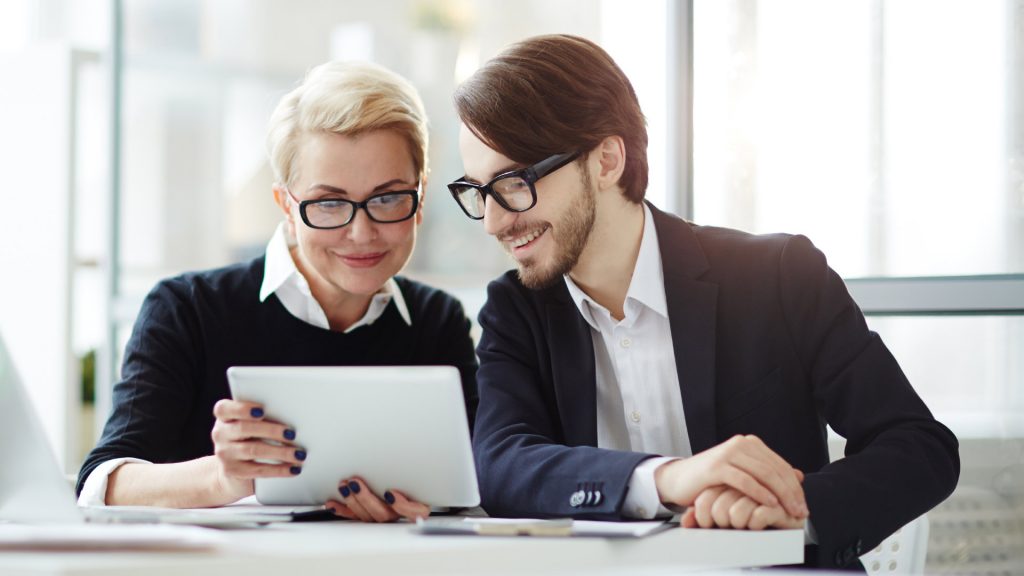 Comfort is key for participants in your session.  Without it, students might grow anxious or shut down with your lesson falling flat. Unlike in a crowded auditorium where people can sit passively in the back row, conducting an online session allows everyone to be front and center.  Everyone has a chance to be heard on a virtual platform. Use it to your benefit! A virtual facilitation best practice is to get people interacting with each other early in a session with the assistance of fun ice-breaker activities.
Be creative with your ice-breakers.  You can go the basic route and have everyone simply introduce themselves and state where they are from.  But consider something a little more dynamic! Have each participant give their name and tell a little story about where they grew up.  Or perhaps they can discuss their first job, favorite film or what their dream vacation would be. Consider splitting individuals into small groups by using a breakout session and have them report on each other's background or interests. Encouraging small group collaboration is key to bringing out the best in people. 
Use the scaffolding model
Instructional scaffolding is a facilitation technique used with students based on where the facilitator gauges each student's level is at. These temporary support structures work to provide more hands on guidance at the beginning and then slowly peel back assistance when students develop their own autonomous learning strategies.
Some examples of instructional scaffolding are providing students with an example of what their end goal should be, helping students structure a project into manageable next steps, and assisting students in connecting previous knowledge to current knowledge.  Besides helping each student define goals, the facilitator might actually help them structure a path to get there. Time is limited in your online session, so it is vital that you make the most of your time with participants.
Create a learning ecosystem
Why limit a student's learning to the live course when you can create an entire learning ecosystem for them to access anytime?  On Demand Training provides training anywhere and anytime, meaning a student or employee can access course material before or after every class.  Nowadays, a student that failed to fully internalize the lessons of the live class can revisit the lesson without any hesitation or embarrassment.  
Self paced courses can include bite-sized nuggets of information easy to consume on the go.  A teacher can include presentations, PDFs, video, and even a recording of the live session for those who were unable to attend. Students will respond more positively to your lessons with context provided before or after the class, and deliver better results in the process. Creating a more flexible culture of learning will inevitably lead to higher productivity, performance and engagement.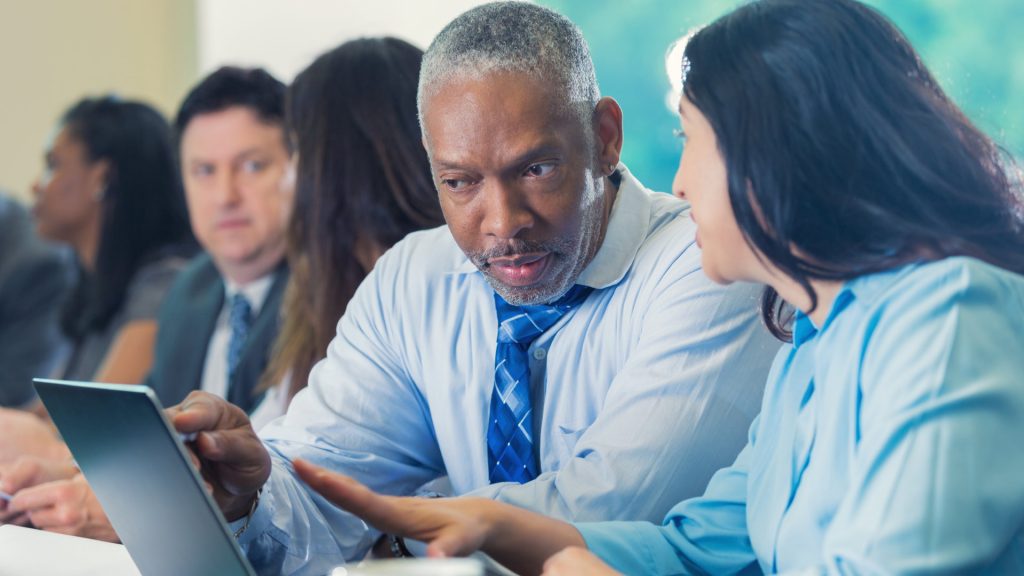 Create engagement and dynamism
For your class to be effective, it must come across as interesting to your participants.  Some of the most popular group facilitation techniques include games or activities to get your class energized right from the get go.  Encourage in class collaboration with an interactive digital whiteboard.  Students can conduct brainstorming sessions, write out equations, or annotate slides.
During those times when you catch yourself talking too much (and maybe boring your students), consider playing music or video. Video reinforces learning, is easy to consume, and facilitates storytelling.  Your participants will benefit from seeing certain things rather than just reading about it or hearing you talk about it. The more you do to energize the lesson, the more receptive your students will be.
It might not be enough to simply teach a class and hope it lands. An employee's job and a company's reputation may be on the line if they don't succeed in their compliance training. Or a student may not succeed in passing their course at school if they aren't receptive to your lesson.  A virtual facilitation best practice is to track learner success and measure their understanding to know how they are progressing. Administering live quizzes is a good way to track that progress.    
If a quiz feature provides real time assessment, you as the instructor will be able to know immediately if your message is hitting home or not.  If many students answered the same question incorrectly, you can respond on the spot with extra attention dedicated to that issue. If one particular student continues to answer incorrectly, you can reach out to them privately after a session.  The point here is that students' needs can get met with urgency.
You as an instructor or online facilitator must understand the student/guest experience as much as possible.  Were they able to see and hear you clearly in your virtual classroom? Did the technology enable them to access course material easily?  It is up to you the main facilitator to prepare them before they come into the classroom so that they can succeed when they get there.

Are there certain resources you could have provided them before the live course to prepare them better?  What is the easiest way to distribute materials to them? And did you deliver your lecture in the most effective manner to get the main point across?
Every session is different but if you keep these handful of group facilitation techniques handy for your next online session, you'll be able to empower your students to learn with minimal obstacles.  Of course speed bumps like technical issues will occur along the way, but you can minimize their effects by having your detailed road map to guide you as well as a willingness to improvise when a situation calls for it.
Try Newrow Smart for free today!
Newrow Smart is the next generation Virtual Classroom platform used by enterprises, schools and facilitators worldwide to engage their employees, students, and audiences. Deliver training anywhere, at a fraction of the cost, that both engages and delights your participants, while improving business results.