_challenge
The National Oceanic and Atmospheric Administration employs hundreds of personnel located across the United States. As they all must be continuously trained and certified in different skills in order to perform, NOAA was tasked with flying each employee to a central location for in-person training events. This became a large expense for the U.S. Department of Commerce, as well as a hassle for employees that were mandated to travel, sometimes across the country, to participate. NOAA was in need of an all-in-one solution that allowed them to connect to their employees on a personal level from remote locations and accurately award certifications of completion.
_solution
NOAA used newrow_ for training to scale its program at a national level online. The head of training presented material to all of NOAA's employees through an HD, production-quality stream from Washington, DC. Trainers were able to keep employees actively engaged by quizzing them through text chat and interactive widgets such as quick polls. This not only kept trainees focused during the live session, but also allowed trainers to gauge comprehension through an advanced analytics dashboard. Certifications were accurately awarded to employees based on the results found in post-training analytics.
NOAA ensured a high attendance rate by offering a flexible schedule to its employees. They were able to choose to attend one out of three days that the session was held. With the ability to brand the platform to NOAA specifications, moderate text chatting and participation, and provide a flexible schedule, NOAA trainers were given complete control to provide a quality experience for its employees.
_result
_100% attendance
NOAA was able to ensure that 100% of its employees attended the mandatory training session by avoiding the hassle of travel and hosting it through newrow_ for training.
_90% active engagement
90% of employees actively engaged in the training, as their answers provided via text chat and interactive widgets were used to determine certification.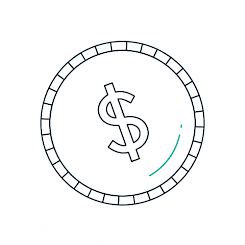 _cost-effective solution
newrow_ for training empowered NOAA to save thousands of dollars and avoid the loss of productivity associated with travel.
"Holding our training online with newrow_ gave us the flexibility to ensure each and every employee was able to attend and become certified. We were still able to provide world-class training for less than half the cost." –NOAA Trainer
Watch demonstration
Click the solution below to instantly watch demo
Request a quote
One of our representatives will prepare a proposal for your needs.
Ask our experts how newrow_ can help your organization.